Our People Vision: How We Support our Most Important Asset
Reyes Family of Businesses — 5 mins read
January 31, 2023
Our People Vision is our guiding principle in support of our most important asset - our employees. And the talented, hardworking individuals that make up the Reyes Family of Businesses across the globe are the driving factor behind everything we do. Our People Vision, created with input from a talented group of leaders from across our businesses, is a road map that helps us achieve our goals to best support and enrich the lives of every employee that calls the Reyes Family of Businesses "home".
Learn more about our People Vision and what we do to support its mission below.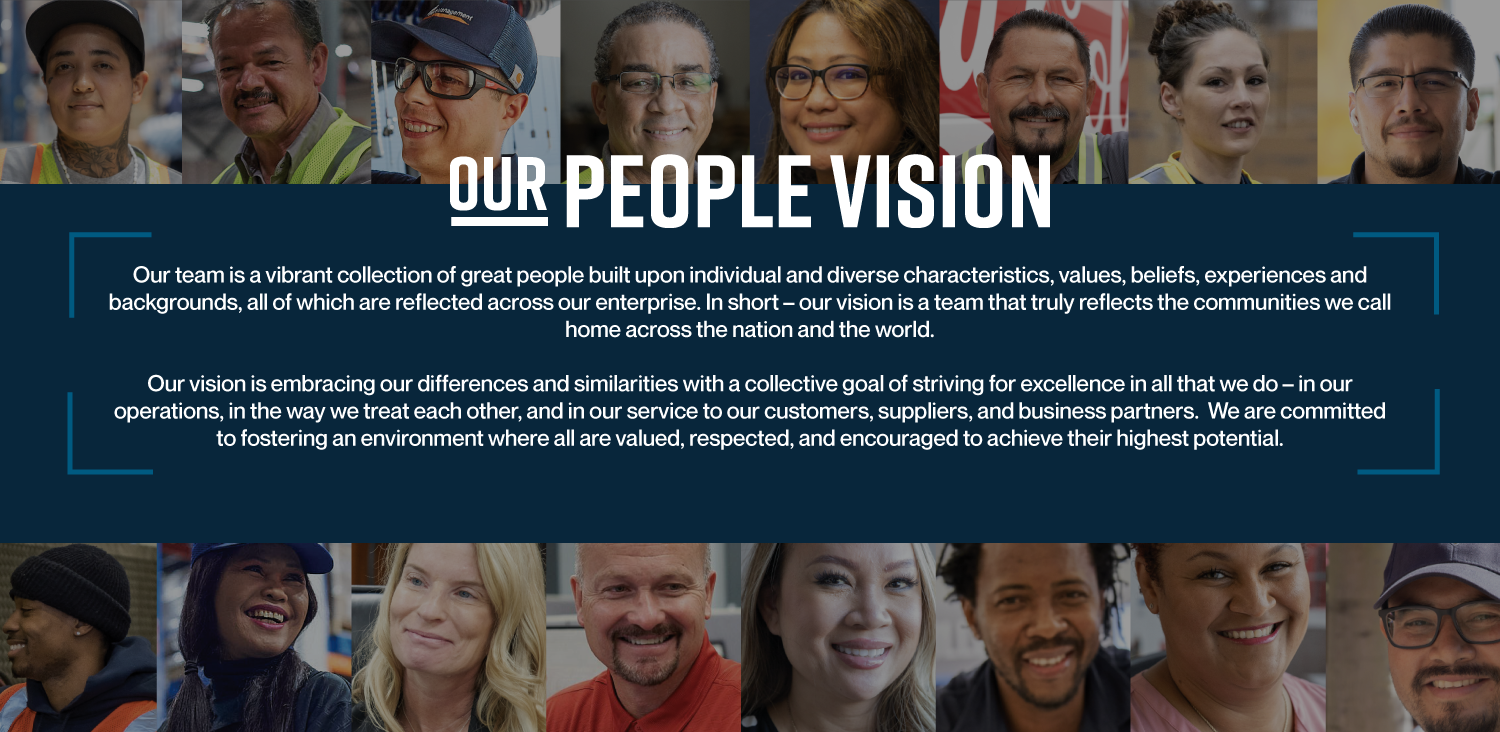 Our People Vision consists of three pillars — fairness, individuality and merit. This means that we've made a commitment to maintaining these three pillars and are taking continuous action to further these tenets.
Fairness: We are committed to treating everyone fairly. Our actions in support of fairness include fair and equitable compensation process and practices and a variety of company policies to protect employees and set company standards.
Individuality: We value and respect the contributions of each individual team member to shape our enterprise success. Our actions in support of individuality include a continuous listening strategy to consistently seek employee feedback and use it to enact real change. We also have a robust Reyes Cares program to encourage giving back and provide volunteer opportunities.
Merit: We provide a merit-based environment where we enable those who live our values to succeed. Our actions in support of this goal include a generous educational assistance program, training & development opportunities for all levels of employees and access to free eLearning modules.
Through our actions, we move towards our collective goal of striving for excellence in everything we do. We are continuously working to improve as a business and as individuals. Find a few highlights from our actions in 2022 that supported Our People Vision below.